Food for Thought Exhibit Now at U.S. Botanic Garden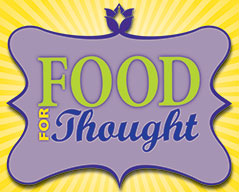 From May 25, 2013 - October 14, 2013, the U.S. Botanic Garden "Food for Thought" highlights U.S. Botanic Garden plant collections in this annual outdoor Terrace exhibit, featuring plants with culinary, ornamental, medicinal and cultural value. Find inspiration to cook something new, plant food for pollinators or even grow your own food. Explore the U.S. Botanic Garden's Conservatory Terrace to see some amazing food plants, both familiar and exotic, from around the globe. Get lost in thought and wander through David Rogers' Big Bugs(tm) wooden sculptures adorning the Garden grounds. 
This free exhibit is open from 10 a.m. to 5 p.m. daily, including all weekends and holidays.