Below is the latest information on current work underway to preserve the stone and metal of the U.S. Capitol.
Current Phase: West Front
Stone cleaning operations are complete. Stone consolidation is nearing completion.  New stone carvings are being installed as they are produced concurrently with stone repairs. Scaffold removal begins in October and will be complete by the end of the year.
Completed Phase
North Extension (Senate Wing)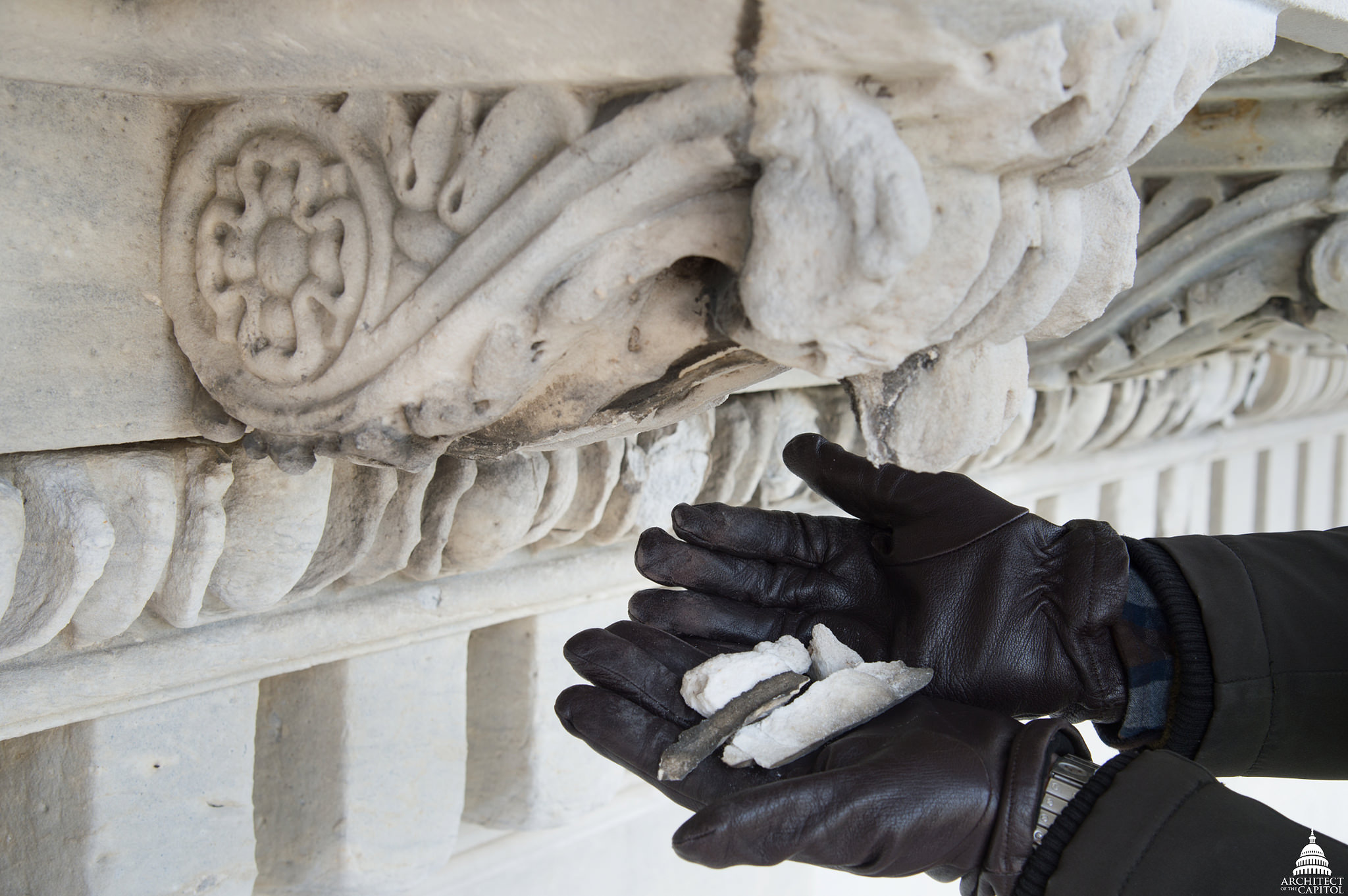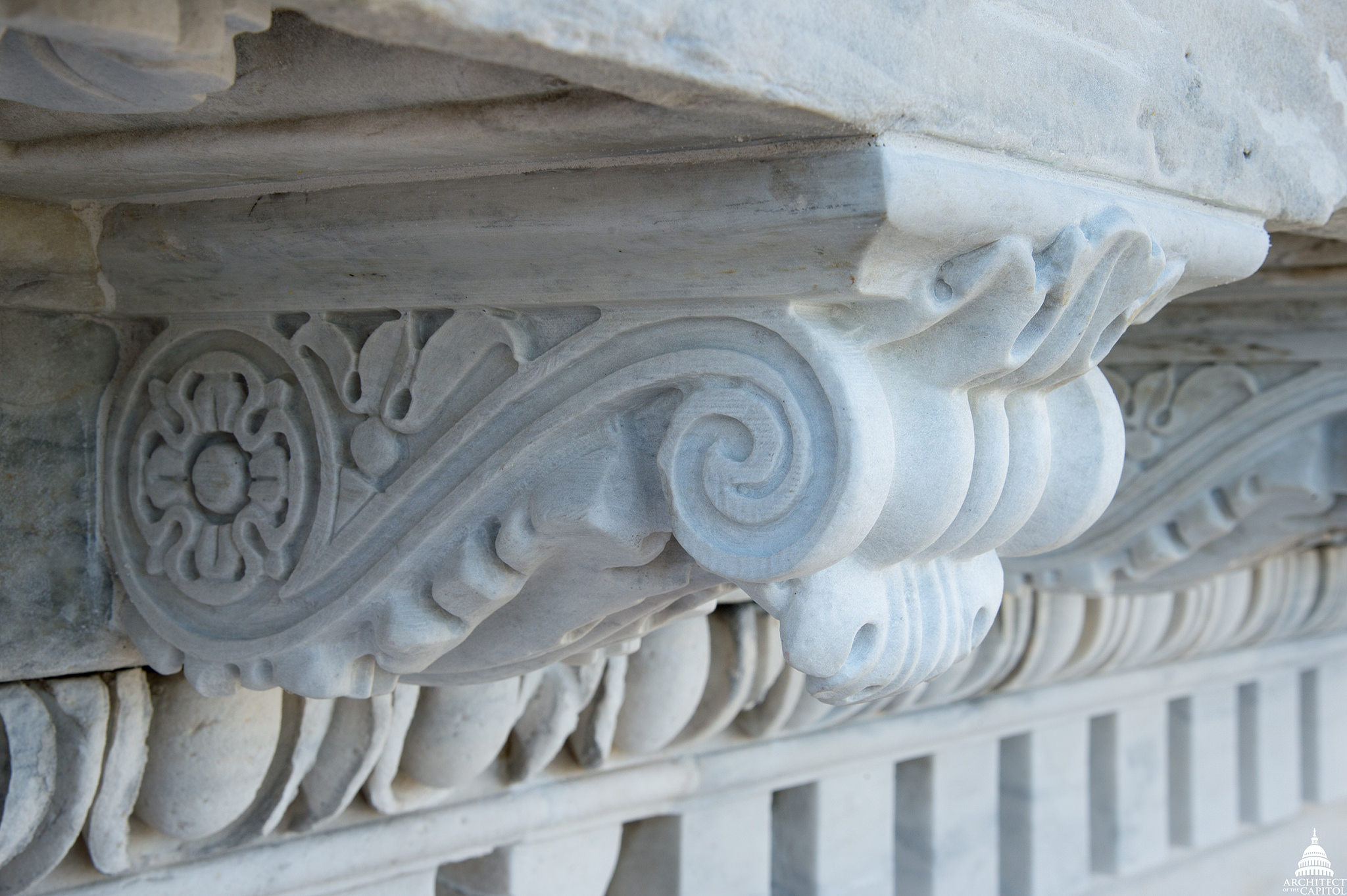 A deteriorated stone modillion from the U.S. Capitol and a newly carved one.
The first phase of the U.S. Capitol Stone and Metal Preservation is complete and scaffolding has been removed. More than 300 marble stone carvings replaced unsound and/or missing details on the cornice and column capitals. Light fixtures were refurbished and reinstalled.