Below is the latest information on current work underway to preserve the stone and metal of the U.S. Capitol.
Next Phase: South Extension (House Side)
Work will begin later this year on the South Extension, which includes the House Wing and Connecting Corridors.
Completed Phases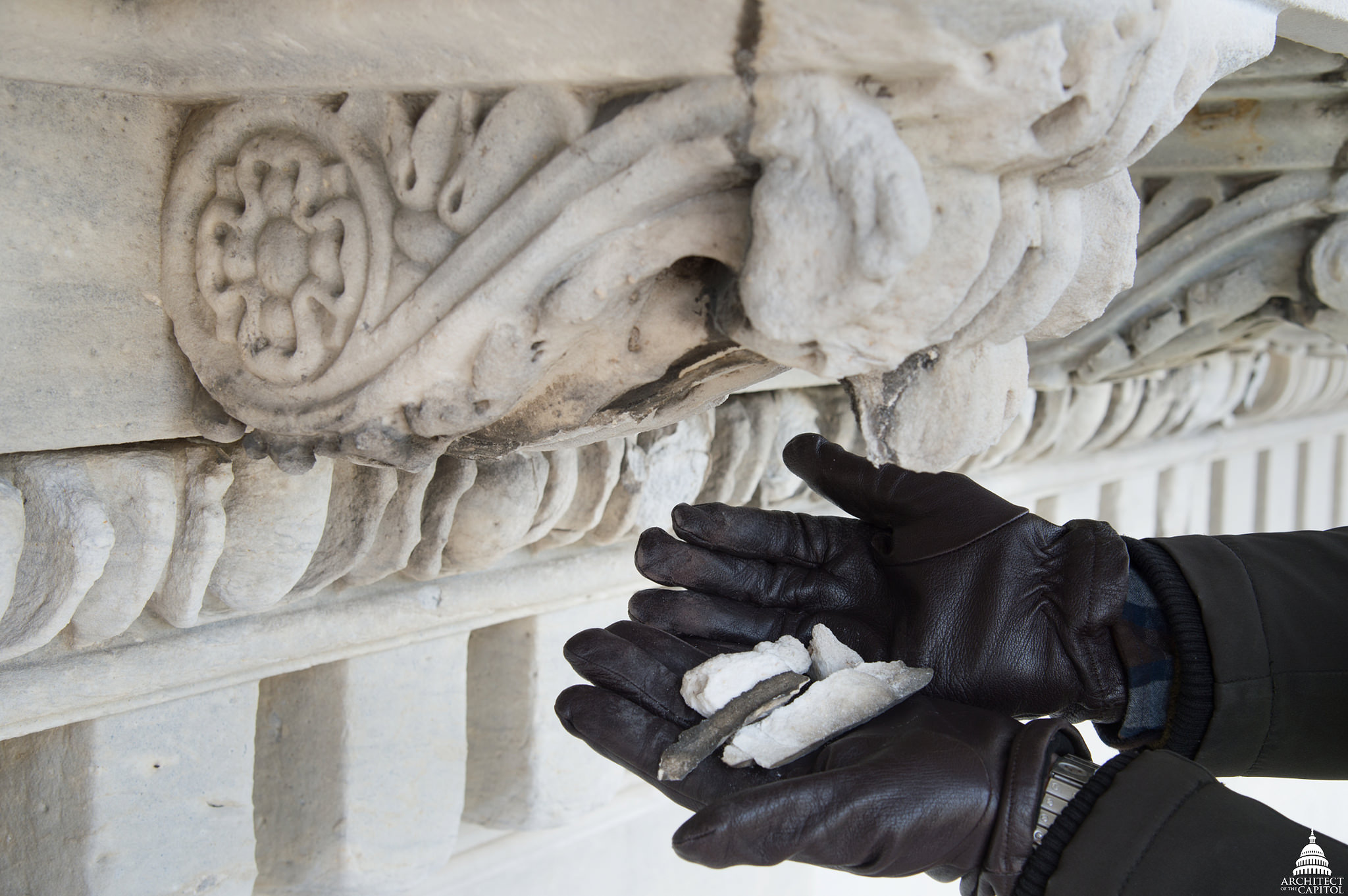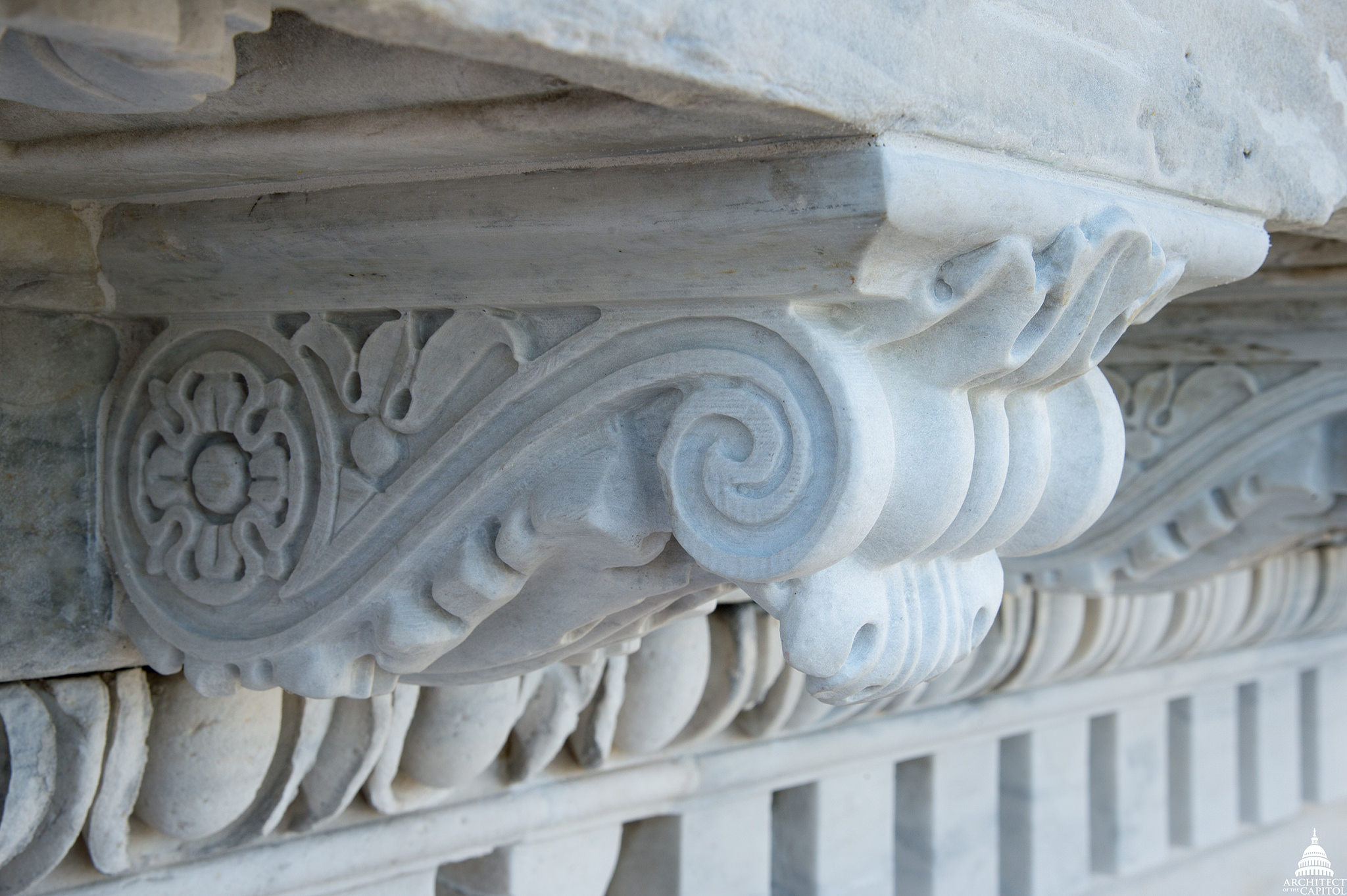 A deteriorated stone modillion from the U.S. Capitol and a newly carved one.
West Front
North Extension (Senate Wing)
These phases of the U.S. Capitol Stone and Metal Preservation are complete and scaffolding has been removed. More than 300 marble stone carvings replaced unsound and/or missing details on the cornice and column capitals. Light fixtures were refurbished and reinstalled.