Projects
Capitol Building Projects
Based on paint analysis and historic photographs, the conservators have finalized the circa 1865-1896 paint scheme, to be executed by the AOC Paint Shop. Initial work will focus on repairing plaster surfaces, followed by repainting.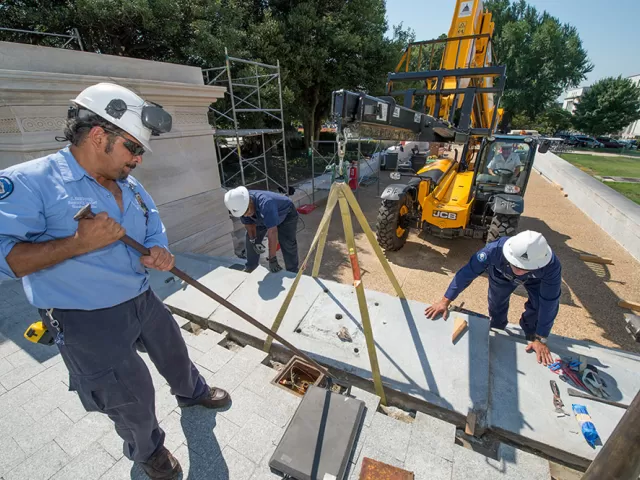 During the last 120 years, there has been little maintenance performed on the stone and conditions of the terrace have deteriorated.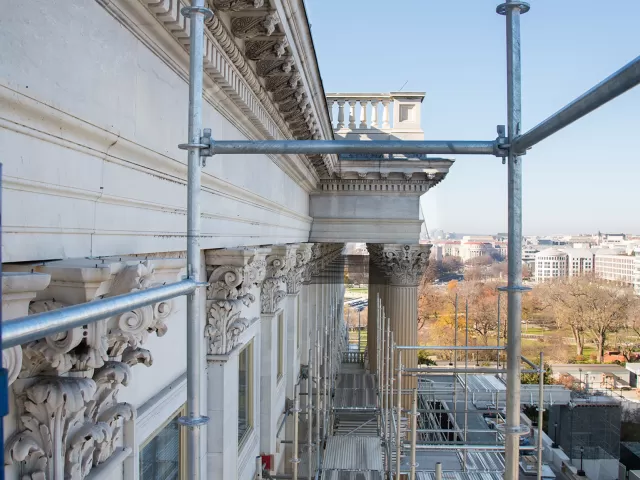 Work includes cleaning of the stone and pediment sculpture, replacement of the mortar and sealants at all of the stone joints, treatment of the carved stone and pediment sculpture, replacement of stone where elements are missing or cannot be repaired, and replacement of the bird deterrent systems. The project also includes preserving the metal lampposts, hanging lanterns and railings around the Capitol.
Recent Stories
Related Articles
Expertise
Skillful Craftmanship
We serve in diverse roles applying both modern techniques and historical tradecrafts in the care and preservation of the Capitol campus.