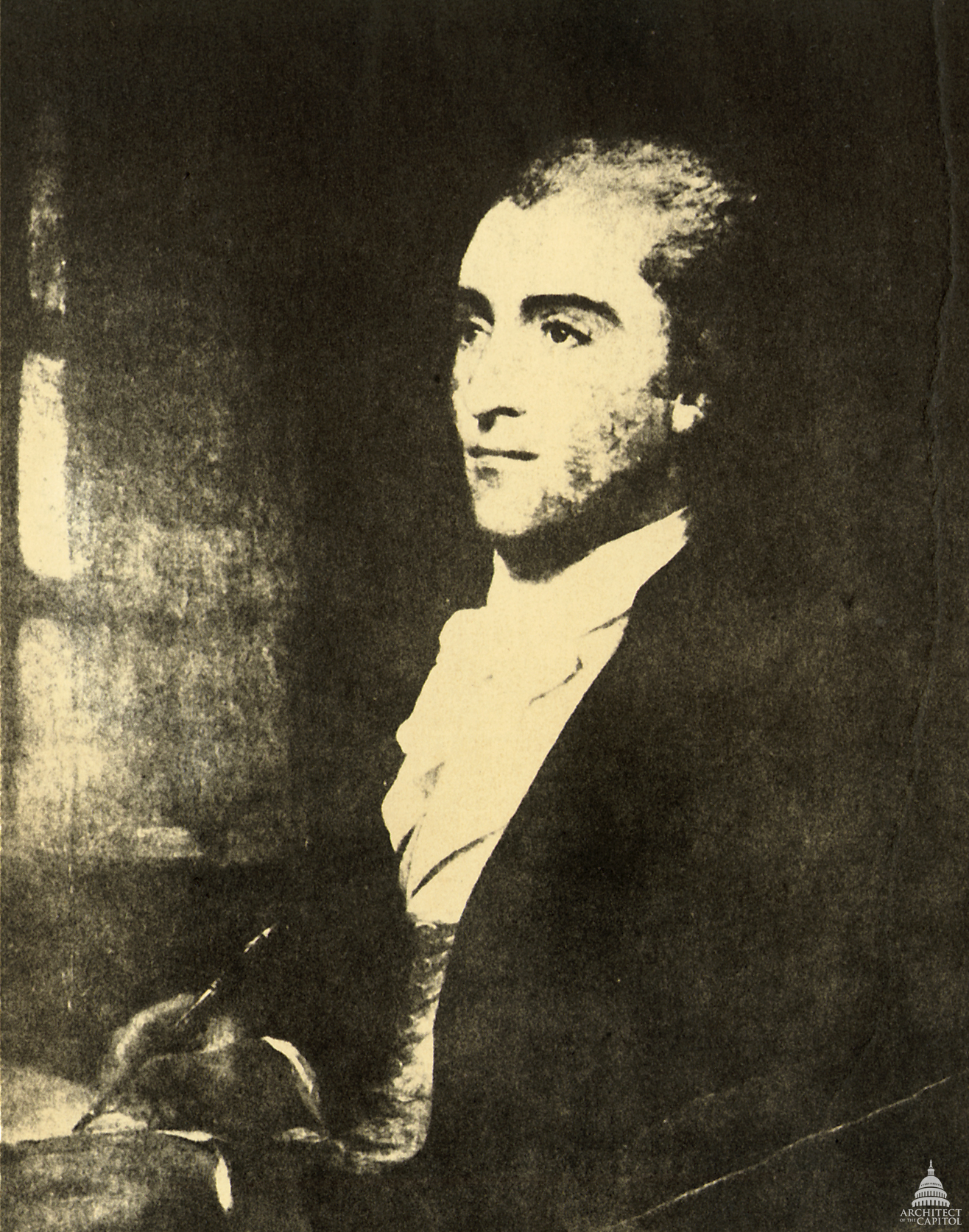 John Trumbull was an American painter, diplomat and architect. He is noted for his four large history paintings in the Capitol Rotunda, which depict pivotal moments before, during and after the Revolutionary War. He drew upon his own experiences and the personal acquaintances that he formed during the war to depict the places and people involved.
John Trumbull was born in Lebanon, Connecticut, on June 6, 1756, to a prominent and prosperous family. His father, Jonathan Trumbull, was later Governor of Connecticut (1769–1784). John graduated from Harvard College in 1773.
During his brief service as an officer and General Washington's aide-de-camp during the Revolutionary War, he sketched significant people and places of the conflict. Resigning his commission as colonel in 1777, he continued to paint and then went to England, where he studied under renowned history painter Benjamin West and at the Royal Academy of Arts. During travels in London, Paris, and New York City, he painted scenes of the American Revolution and life portraits or sketches of many of the individuals who would appear in them.
Trumbull portrait in the U.S. Capitol's Cox Corridors.
After holding diplomatic postings in London from 1794 to 1804, Trumbull remained abroad for another 13 years. In 1817 he returned to America, and his portraits and exhibitions of his earlier canvases led to a commission for four large paintings to be placed in the Capitol Rotunda. Installed in 1826, they are:
​Failing to secure a contract for the other four Rotunda paintings, Trumbull fell on several years of hard times. In 1831 he deeded many of his works to Yale College in exchange for an annuity.
Trumbull died in New York City on November 10, 1843, and was interred beneath the art gallery at Yale that he had designed. In 1867, his paintings and his remains were moved to the new art gallery (now Street Hall).