The Architect of the Capitol's (AOC) annual Performance and Accountability Report (PAR) provides the results of the AOC's financial performance each fiscal year (FY). It demonstrates the AOC's commitment to the accomplishment of its mission and accountability for its financial resources to the Congress, Supreme Court, public and other stakeholders.
How this Report is Organized
The FY 2016 PAR provides AOC's financial and performance information for the period beginning on October 1, 2015, and ending on September 30, 2016. The report provides candid insight into AOC's operations and accomplishments for the fiscal year and the challenges the organization faces. By way of introduction, the PAR includes an Executive Summary of AOC's financial and performance results, along with a Message from the Architect of the Capitol, Stephen T. Ayers, FAIA, LEED AP. The remainder of the report is divided into the four main sections below and various appendices.
Section I: Management's Discussion and Analysis
Section II: Performance Information
Section III: Financial Information
Section IV: Other Information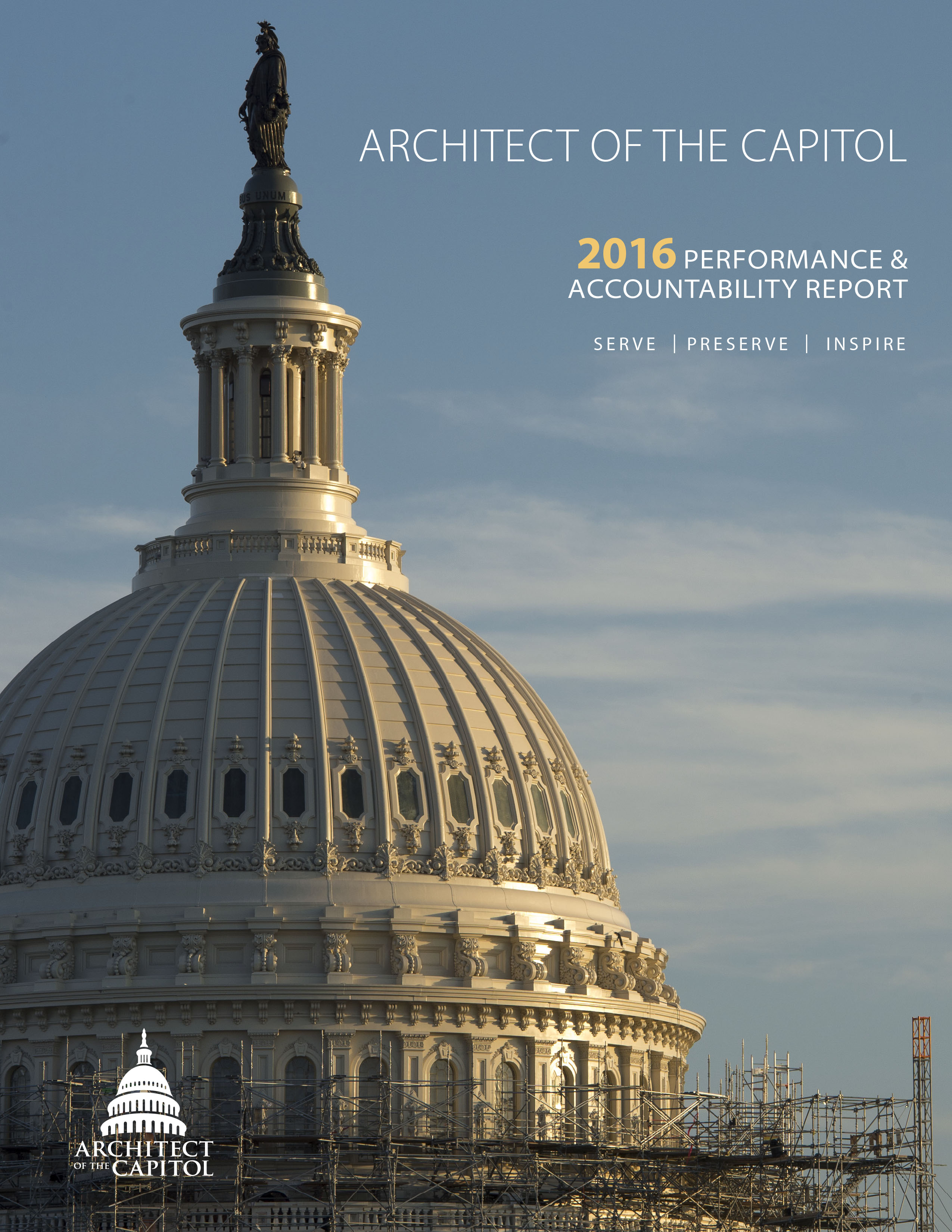 Read the full FY 2016 Performance and Accountability Report.
2016 Interactive Version — coming soon!
2016 PAR App for Tablets — coming soon!
Performance & Accountability Report Archives
FY 2015
FY 2014
FY 2013
FY 2012
FY 2011
FY 2010
FY 2009
FY 2008